Current Projects
Sport & Sexual Health Project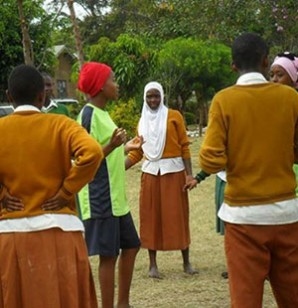 The aim of the project is to significantly minimise the number of new HIV infections within vulnerable young people aged 15 to 24 years who live in the poorest communities in the city of Arusha, Tanzania.
The project involves YES! Tanzania working with three local partners in Arusha to build their capacity to use sport as a vehicle for achieving this. Each of the partners is working with young people in different ways: -Umoja Tanzania is providing a year-long education programme to help young people to get back into education, employment or training; Pallotti Parish is supporting young people living in one of the slum areas of Arusha by providing a range of community services including sports activities; and CASEC is supporting the development of educational 'health clubs' for pupils in 14 secondary schools in Arusha.
The operational management of the Project is led by Umoja Tanzania who employs a Programme Manager to develop and deliver 'Sport & Sexual Health Education' training as well as providing support to strengthen the impact of the community sport coaches, leaders and teachers who currently work within all three partners.
The project is being monitored and evaluated closely to measure the impact on these young people. A summary report of the evaluation carried out in May 2017 can be viewed here.
The evidence of the effectiveness of these programmes will be used to promote this approach to other agencies and organisations throughout Tanzania in the future.
This is a 3-year project which started in 2015 and is funded through the Scottish Government's Small International Grants Programme.
Street Youths Boxing Project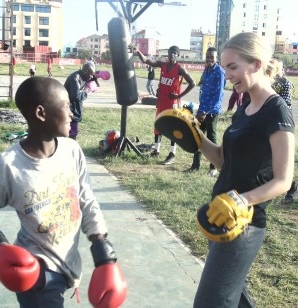 The boxing project is the initiative of Amalie Hoerlyk Dalsgaard, a volunteer from Denmark, who contacted YES! Tanzania in February 2015 to help her set up a project aimed at providing opportunities for street children in Arusha to participate in boxing.
Currently, 2 sessions a week take place at the Arusha Sports Stadium, 1 session a week takes place at the Watoto Centre for street children located in Usa River near Arusha and 1 session at the Pallotti Sports Ground in Arusha.
Street youths attending the sessions at the Stadium also receive food and water to provide them with nourishment.
Amalie has secured funding from the Danish foundation Ragnhild Bruuns Fond to support the project.