Our staff and volunteers
Ken Campbell - CEO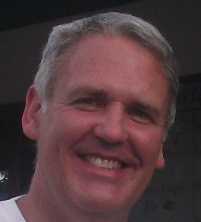 Ken has 35 years' experience in community sport, leisure management and sport for development. From late 2004, he spent 2 years in Tanzania as a VSO volunteer before returning to his home country of Scotland where he set up his own sport and international development consultancy called Sport+. This led to Ken returning to Tanzania to carry out various assignments from clients such as UK Sport. In 2009, Ken founded YES! Tanzania and in the same year he left his consultancy to join Pilotlight, a UK charity that helps other UK charities with their strategic business planning. In 2016, Ken left Pilotlight to enable him to take up the position as YES! Tanzania's part-time CEO.
Claire Martin - Social Media Volunteer
Claire first fell in love with Tanzania aged 18, spending 5 months teaching English in Arusha and travelling in East Africa for a month. She has returned to Arusha several times since, working with a range of schools and orphanages. Claire returned to Scotland after her initial trip to Tanzania and achieved an Honours degree in Geography, followed by a Masters in Community Learning and Development from the University of Glasgow. After completing her Masters, Claire began working at national family support charity Circle in Edinburgh as their Communications Officer and co-ordinator of Circle's mentoring project.